80 Logo Mockups Bundle
A mesmerizing set of photorealistic and high definition logo mockups to give a perfect finish to your logo design projects. We promise your clients will be in love at first sight with your logo designs.
↓
80 LOGO MOCKUPS BUNDLE
A mesmerizing set of photorealistic and high definition logo mockups
AS EASY AS 1-2-3!
You're just 3 steps away from using these mockups like a pro:
step 01
Find Smart Object layer
Open layers panel and double-click the Smart Object layer having caption "Double Click and Replace your Design"
step 02
Replace the graphic element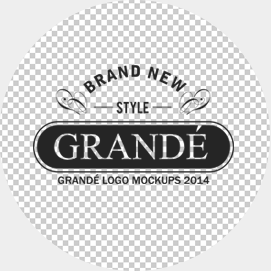 Replace the Sample design with Your design and Save it. Match the colors and size of sample graphic element with your design to get best results
step 03
Save it and enjoy!
Your design is now ready to be presented in an amazing photorealistic mockup

100% Money back guarantee
We are so sure that you would love our products that we offer 100% refund within 30 days of purchase. No questions asked.
80 Logo Mockups Bundle
Buy once and get updates free for life
High definition
All the mockups are high definition mockups. Resolution for these mockups is 2000×1500.

Smart Object
Smart Object feature allows you to exchange placeholder designs with your own designs in minutes.
Photorealistic
No more wondering what your design will look like in the real world. These mockups leave little to the imagination.

Great support
Come on, we love you! If you have any questions, we'll be there to answer them.

Continuous updates
In the rare event that you find an issue, let us know. We're committed to constant updates of our products.
Super discount
We're giving away this bundle on a special discount of around 76%. If you decided to purchase all of these mockups individually, the price would be more than USD 80. But this bundle is offered at a super discounted price of 19 USD. It's all high quality, guaranteed.